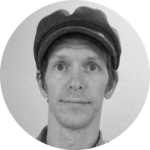 JORIS DE JONG
Circus artist
Joris is a multidisciplinary circus artist, trained and based in The Netherlands. He performs all over the world and reaches and inspires audiences from the theater to the streets. In "Be kind" he brings together elements of object manipulation, acrobatics and puppetry.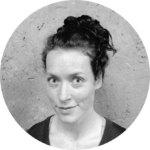 JORGA LOK
Circus artist
Jorga followed the circus education at DOCH in Stockholm, Sweden and Codarts in Rotterdam. Together with Edwin Schulte, she forms Fabuloka, a company for visual circus theatre. To "Be kind" she brings her vibrant personality and playful acrobatic skills.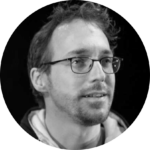 WOUTER MOSCOU
Light design
Wouter is the permanent lighting technician of the Wereldband/Släpstick and Rundfunk. Since 2010 he is also active as a lighting designer for, among others, Mariska Simon, Wereldband/Släpstick and Holland Opera. For "Be kind", he created the intricate light plan that enhances the focus of the young audience.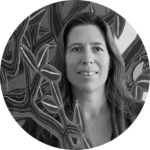 RIANNE VAN DUIN
Set design and book
Rianne designs and imagines 2D & 3D children's worlds, in which you can play and/or experience stories. These can be small, paper spaces in the form of a building board, game or (pop-up) book. But also installations or environments that are so large that you can physically enter them, such as theatre sets. For "Be kind", she designed a life-size pop-up set, as well as the accompanying children's book.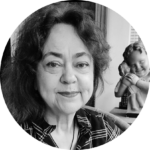 HEIDI DE RAAD
Costume design
Heidi has been head of the costume department of "Netherlands Danstheater" NDT, worked at Stage Entertainment and creates and designs for several dance companies. She also started the company "Dutch Dancewear" For "Be kind", she created organic costumes in the colours of autumn.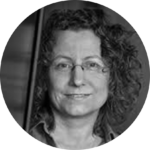 SABINE HUNNIUS
Scientific advisor
Sabine is director of the Baby & Child Research Center and professor at Radboud University in Nijmegen as well as co-author of the book "Het Babybrein" On "Be kind", she acted as an advisor during the full creation. For their collaboration Emilie and Sabine received the Mingler 2022, a scholarship supporting collaboration between science and art.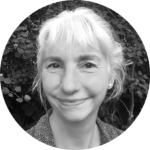 ARLETTE HANSON
Chair
With her foundation Komt het Zien! and through live audio description, Arlette makes theater performances, events and outings accessible to the blind and visually impaired. For 25 years, Arlette was director of Wintercircus. As a board member of Circuspunt, she is still committed to the circus field.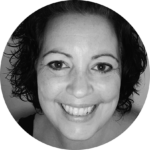 WENDY DE WAARD – ERHARDT
Secretary/treasurer
Wendy has an independent practice in systemic coaching and family constellations a.o. and as such she works a lot with sensitive people. In addition, she has years of experience in organizing events and, from a personal interest, a lot of affinity with circus and theater.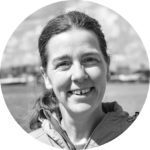 ANNEMIEKE MARINCOVIC
Board member
After 20 years of playing double bass in a symphony orchestra, Annemieke changed her career. She launched her website (annemiekeglutenvrij) and now gives gluten-free workshops from her baking studio in Hilversum. Circus has been one of her passions for years.